Welcome to the Duck Race Page.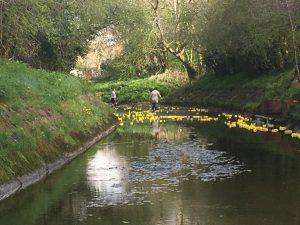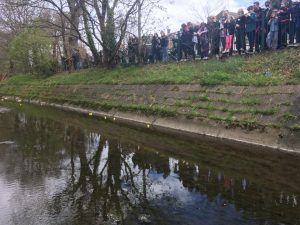 Each year we run a "Duck Race" where up to a 1000 plastic ducks race (with enthusiasm) down a Bedhampton stream cheered on by hundreds (hopefully) of spectators.
The next Duck Race is Sat 24th Mar 2018. Click here for the poster.
The results will be given below.